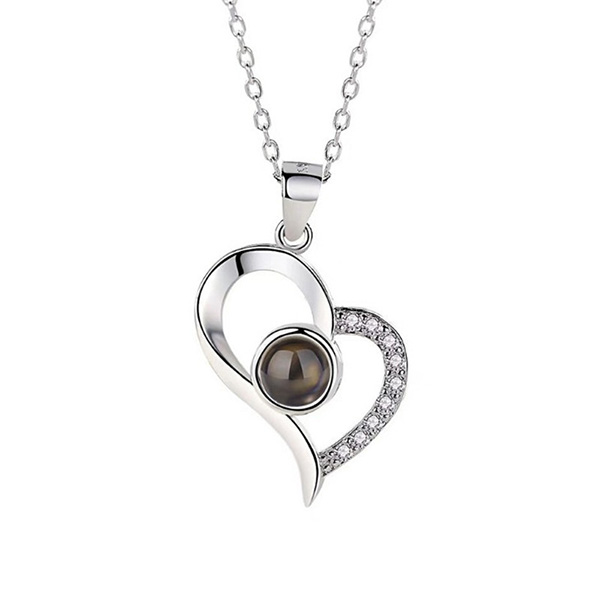 Ljubavna ogrlica - Volim te na "100 jezika"
Ljubavna Ogrlica je komad nakita koji nas je oduševio! Mala i neupadljiva, ali mnogo toga kaže! I to na čak 100 jezika!
Na sredini ogrlice nalazi se okrugli cirkon. Ali to nije bilo kakav cirkon! Kada pogledate u cirkon ogrlice i okrenete se ka izvoru svetlosti ispisaće se reči "Volim Te" na čak 100 jezika sveta! Naravno, uključujući i srpski.
Dali smo sve od sebe da to uslikamo, te možete pogledati kako izgleda. Ali uživo je 100 puta bolje! Sama Ljubavna Ogrlica u obliku srca izgleda prelepo! Na sebi, pored velikog, centralnog, ima još mini cirkona koji upotpunjuju izgled.
KUPI SADA